The project
This series of etchings confronts two masses, two forces, two entities who struggle over the visuals, until the total domination of one over the other. The omnipresent emptiness implements an uninhabited and lonely world whose strangeness is reinforced by the isometry.
Techniques : traditionnel etching, aquatint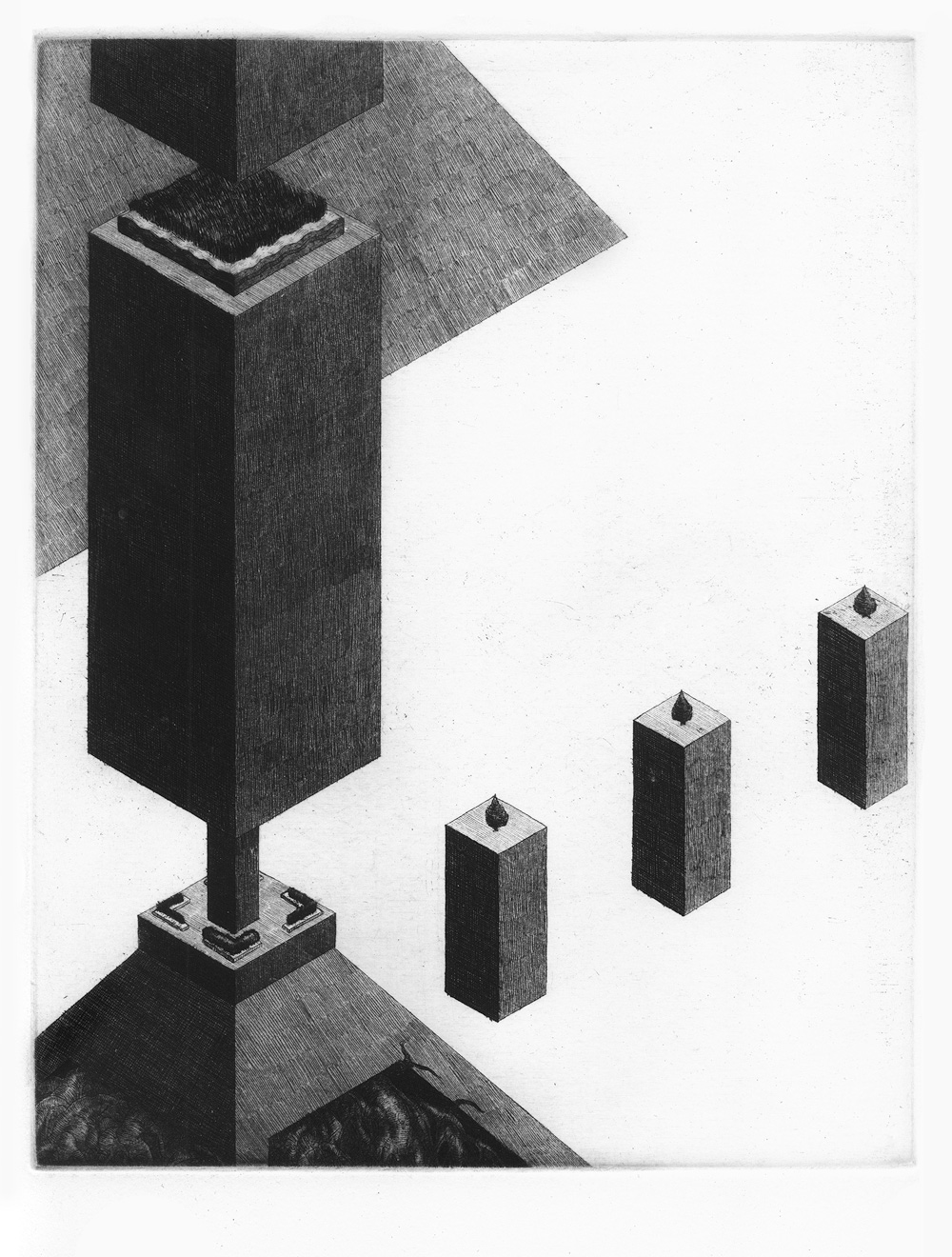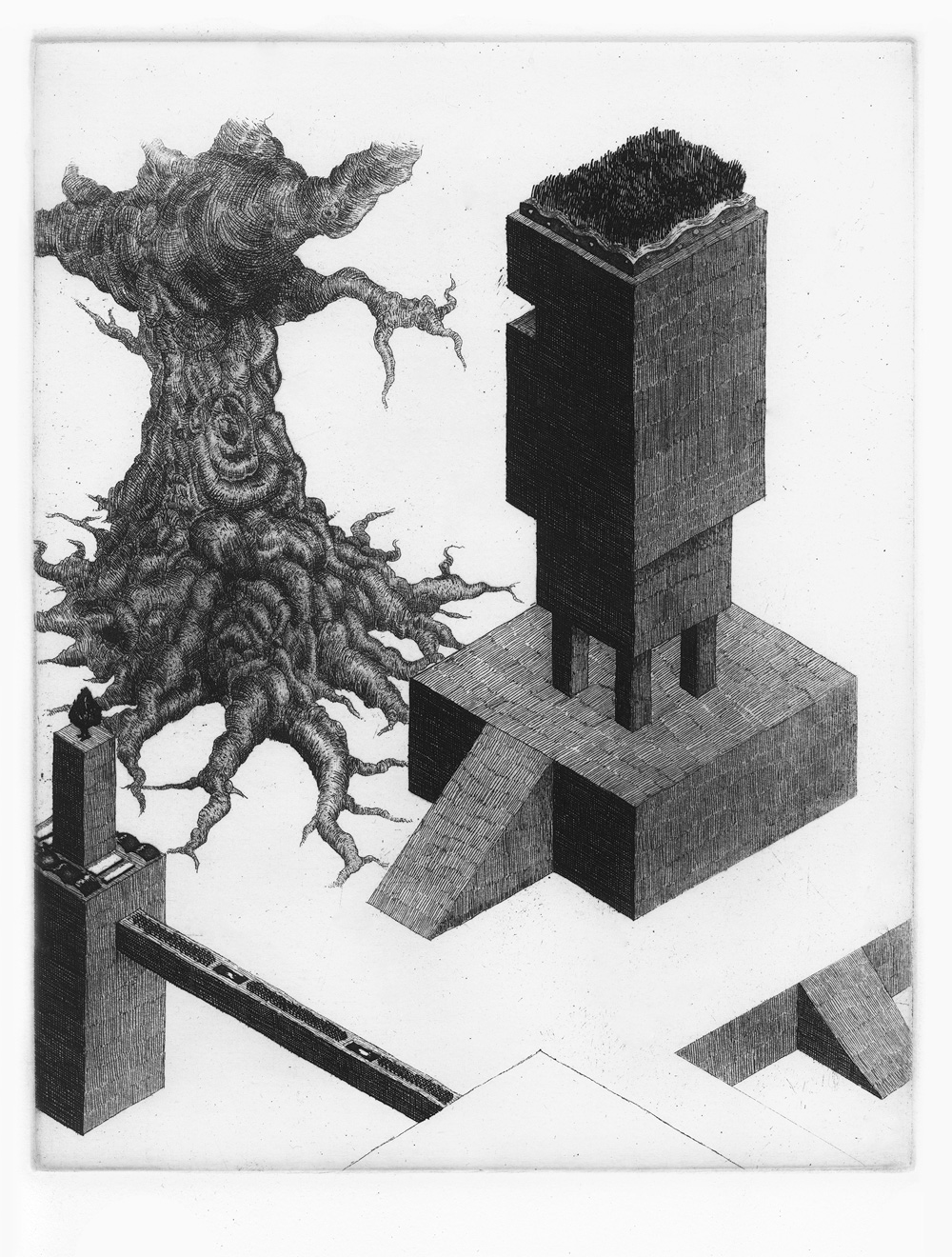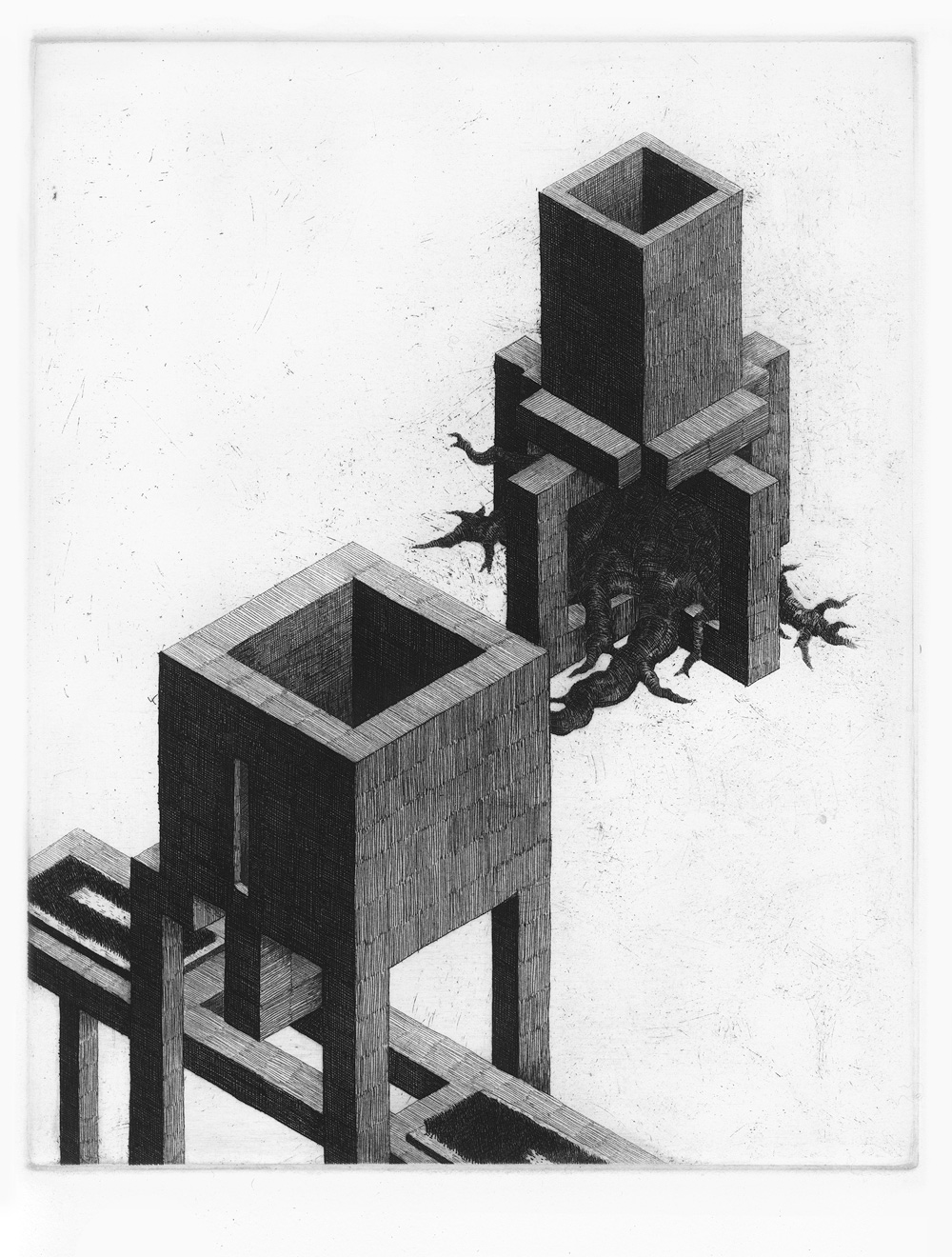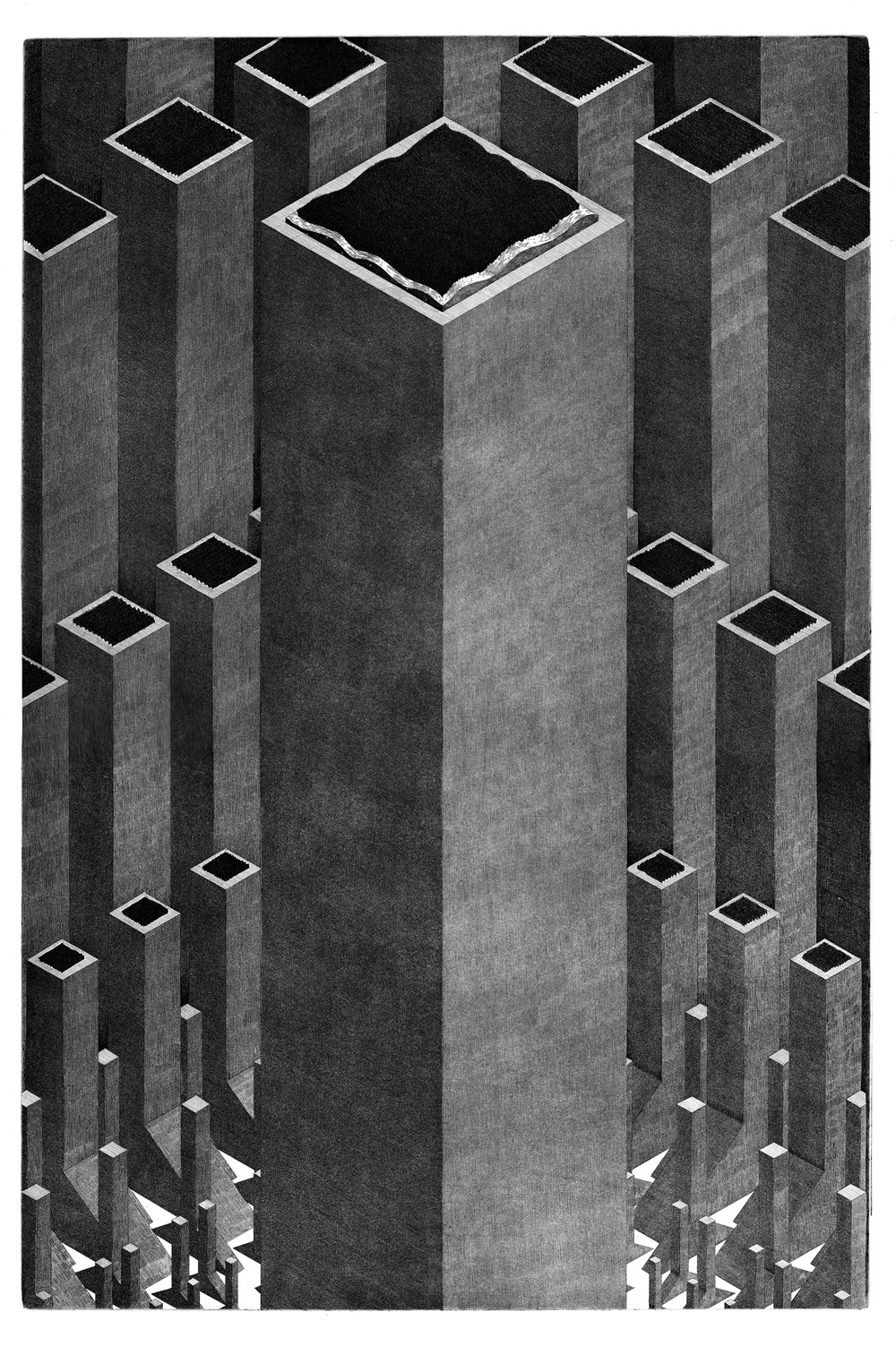 « giant » exhibition
These designs have been showcased during the exhibition « Giant » in Paris, at the gallery Beaurepaire in 2013.