About the project
The Storygon is a semi-interactive game prototype that uses the principle of « book where you are the hero. » This is a random stories generator, which consists in a board accompanied by a card game. It was conducted in partnership with Quentin Bidaud.
Thousands of possibilities
In each game, the player will access an adventure that will depend both on how he will set the cards on the board, as well as a situation that will appear randomly for each card, resulting in thousands of possible combinations.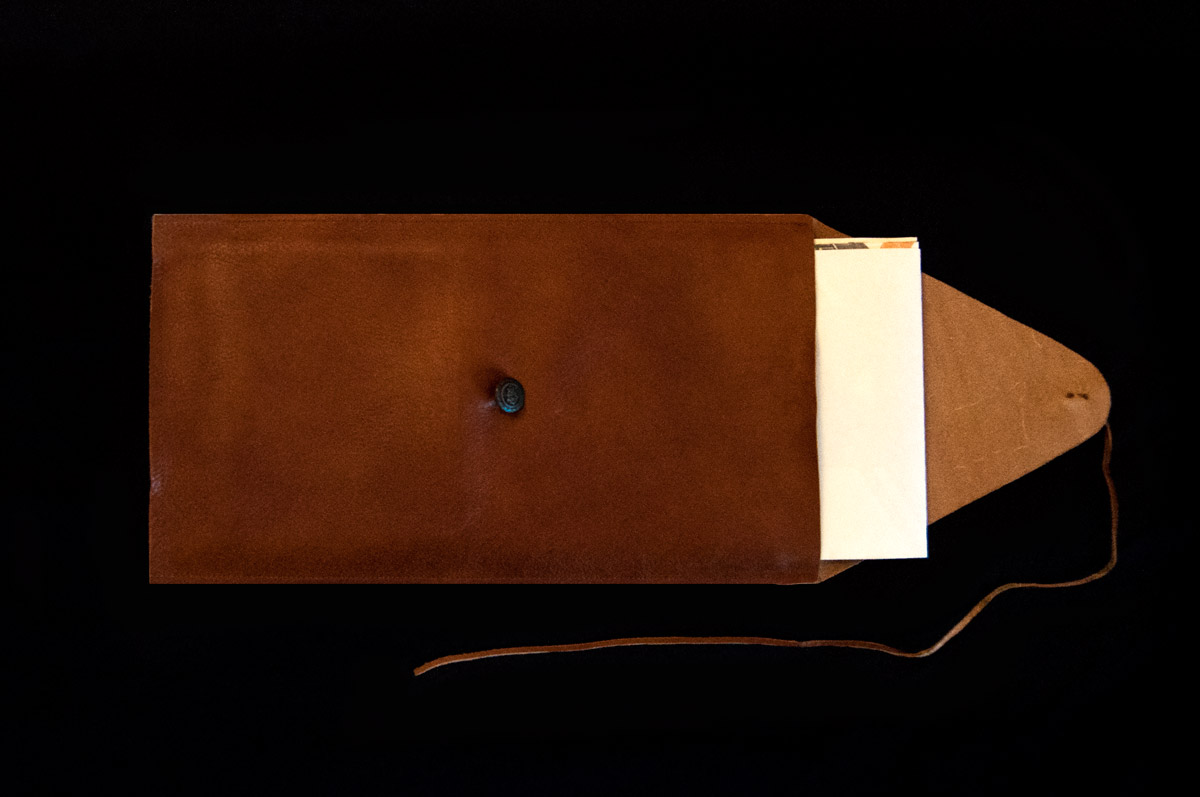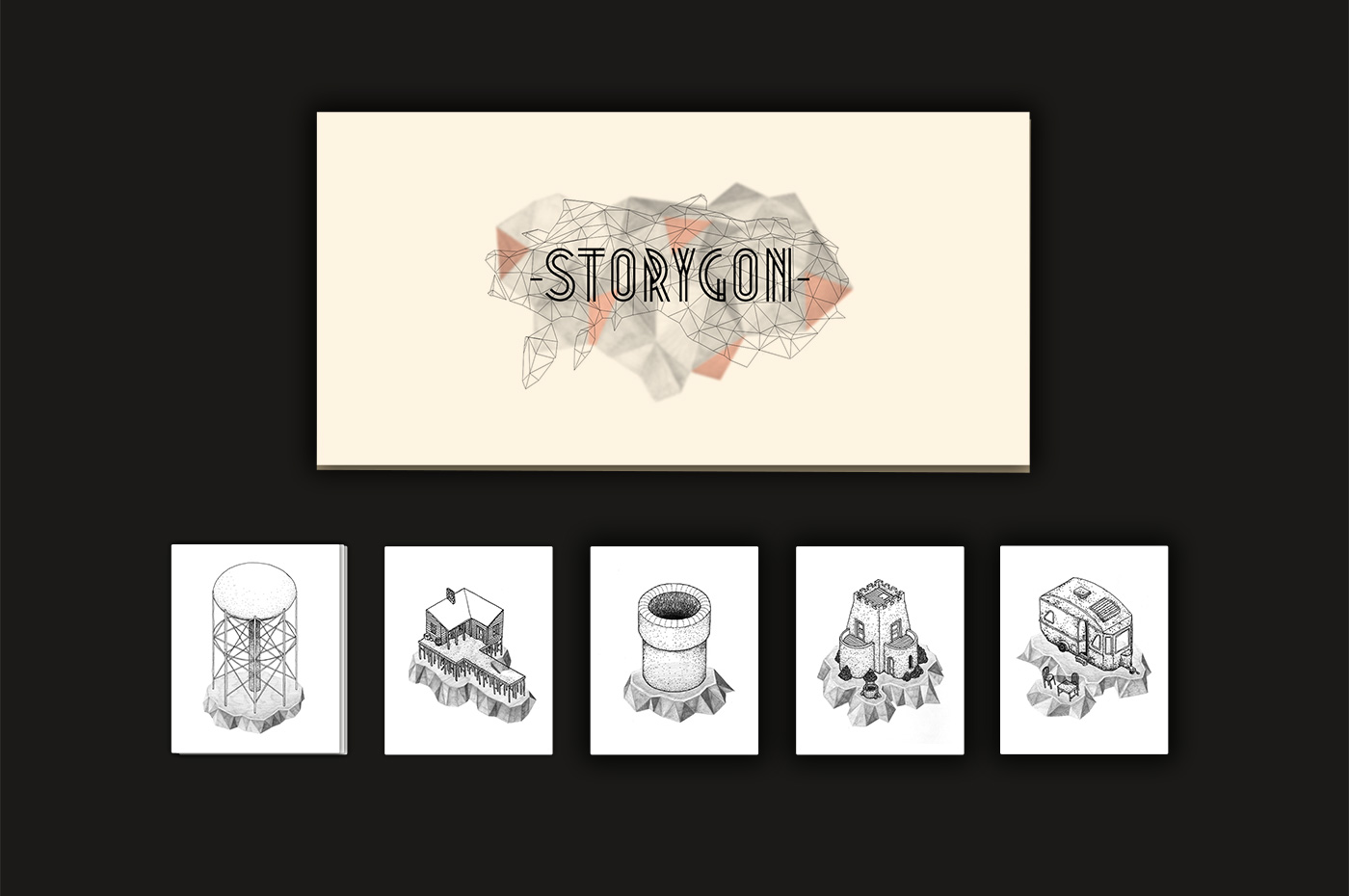 The Storygon Game board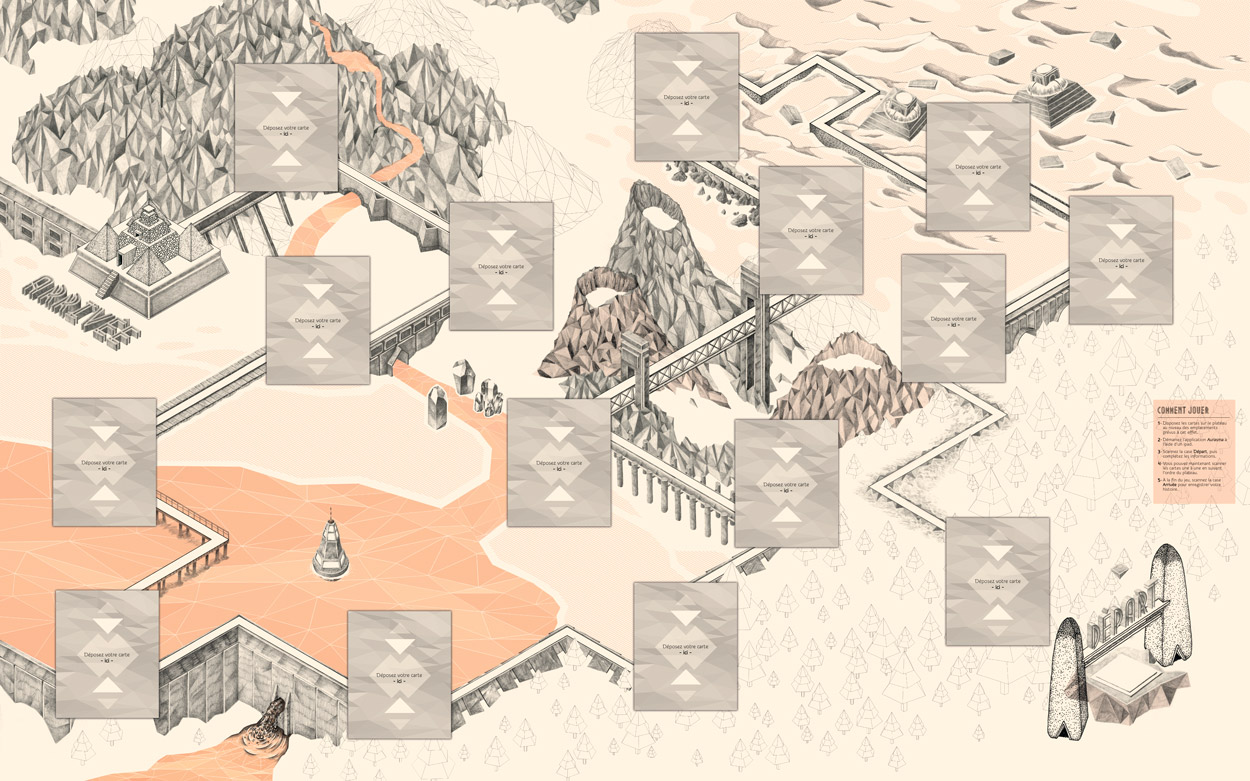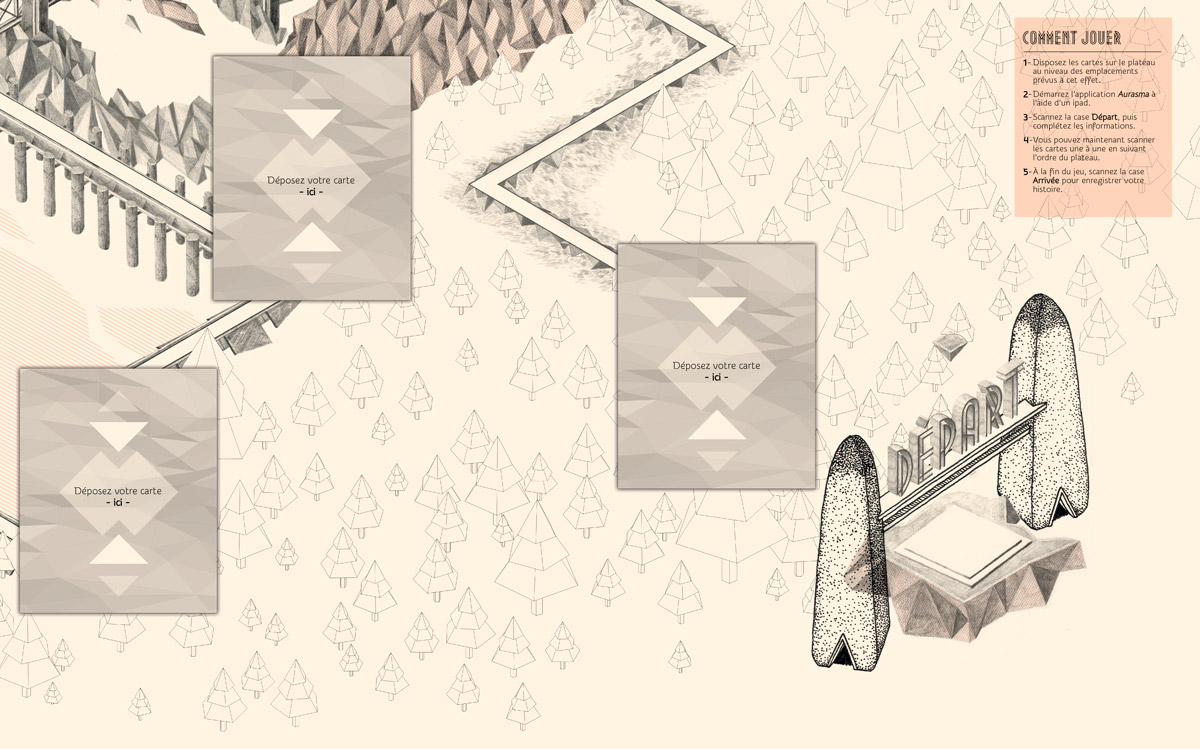 Above: starting area close-up On the right: the sand sea area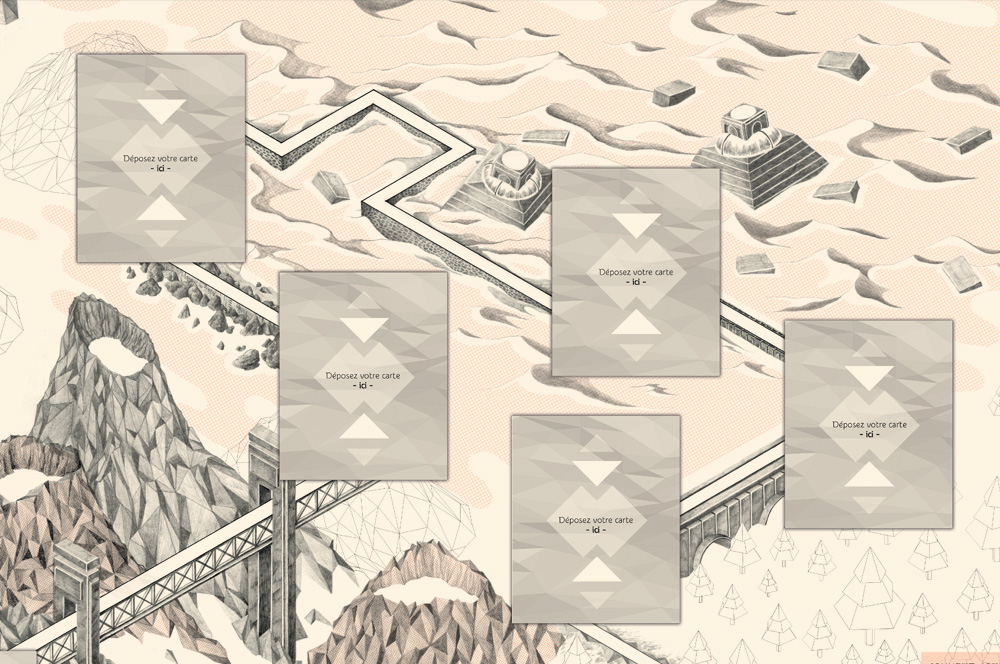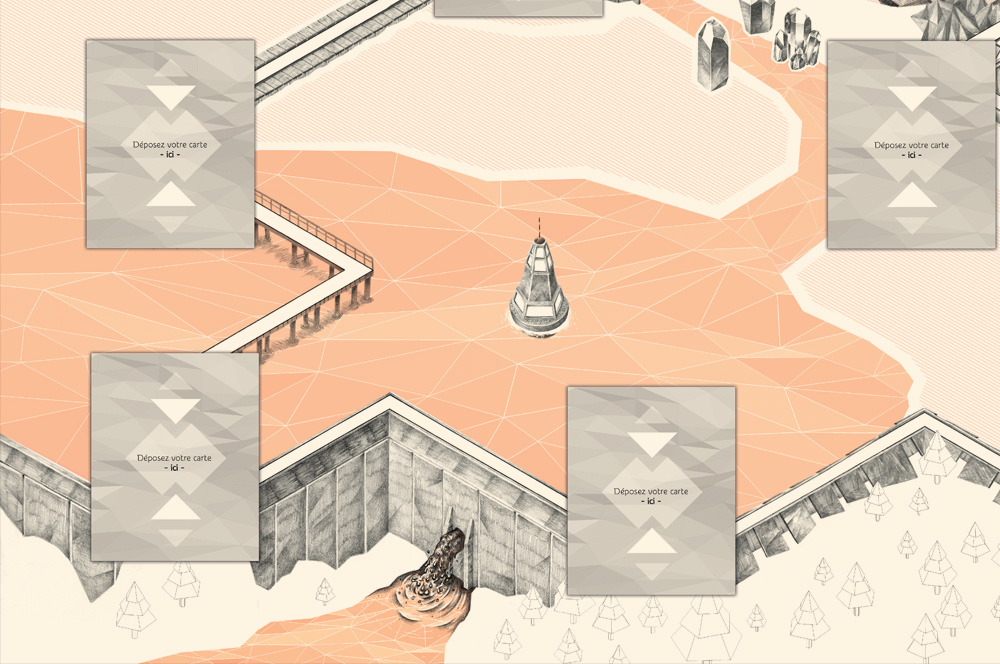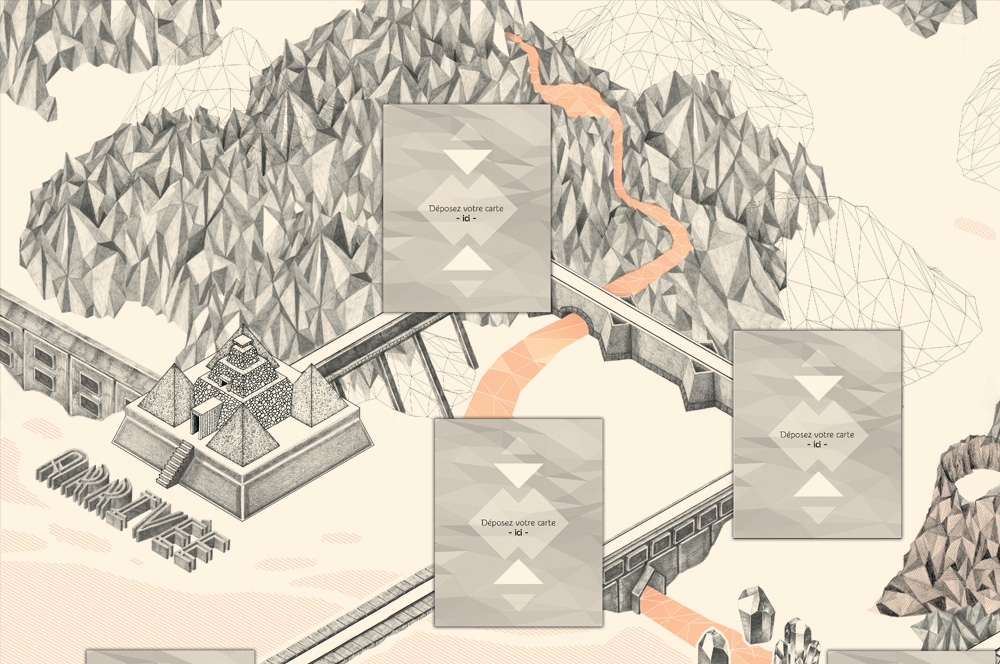 Above: The polygon lake area
On the left : The finish line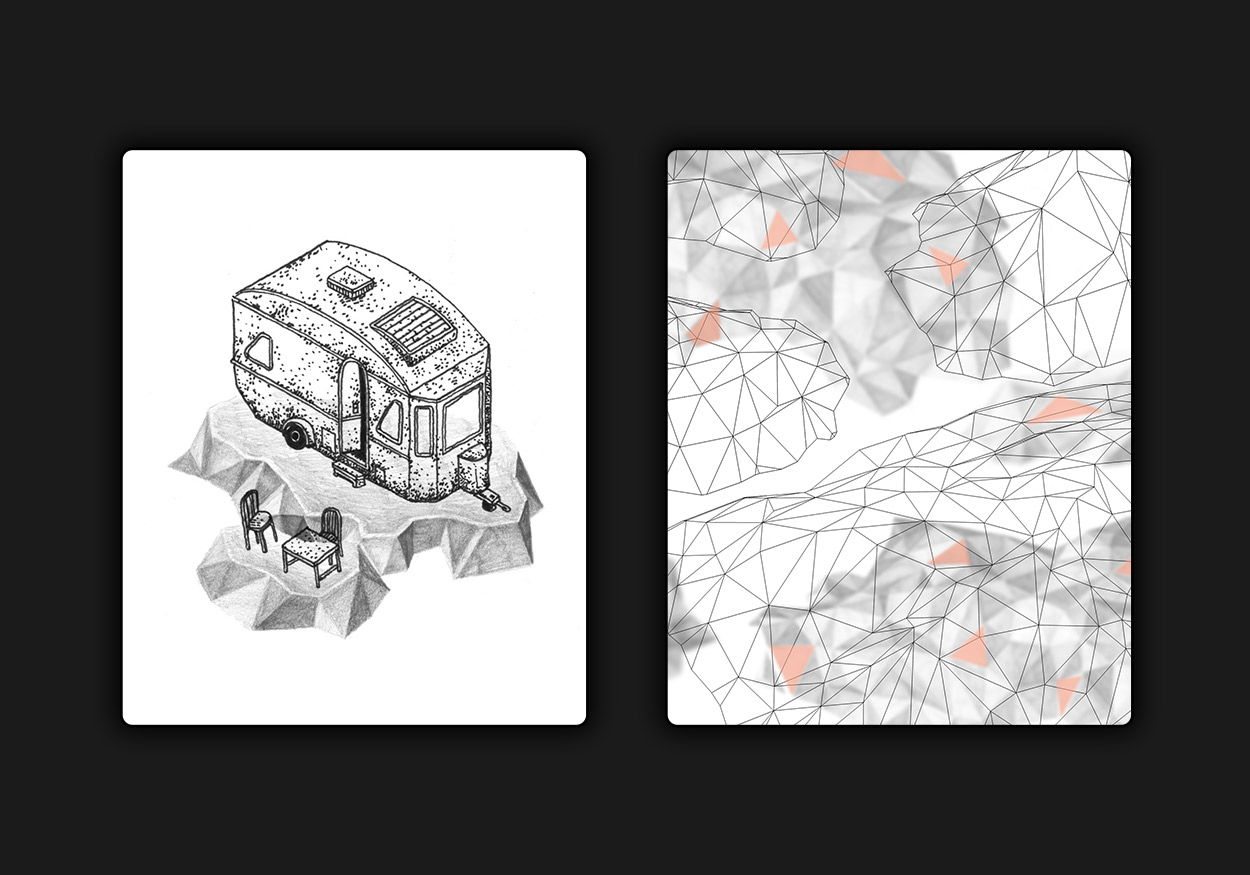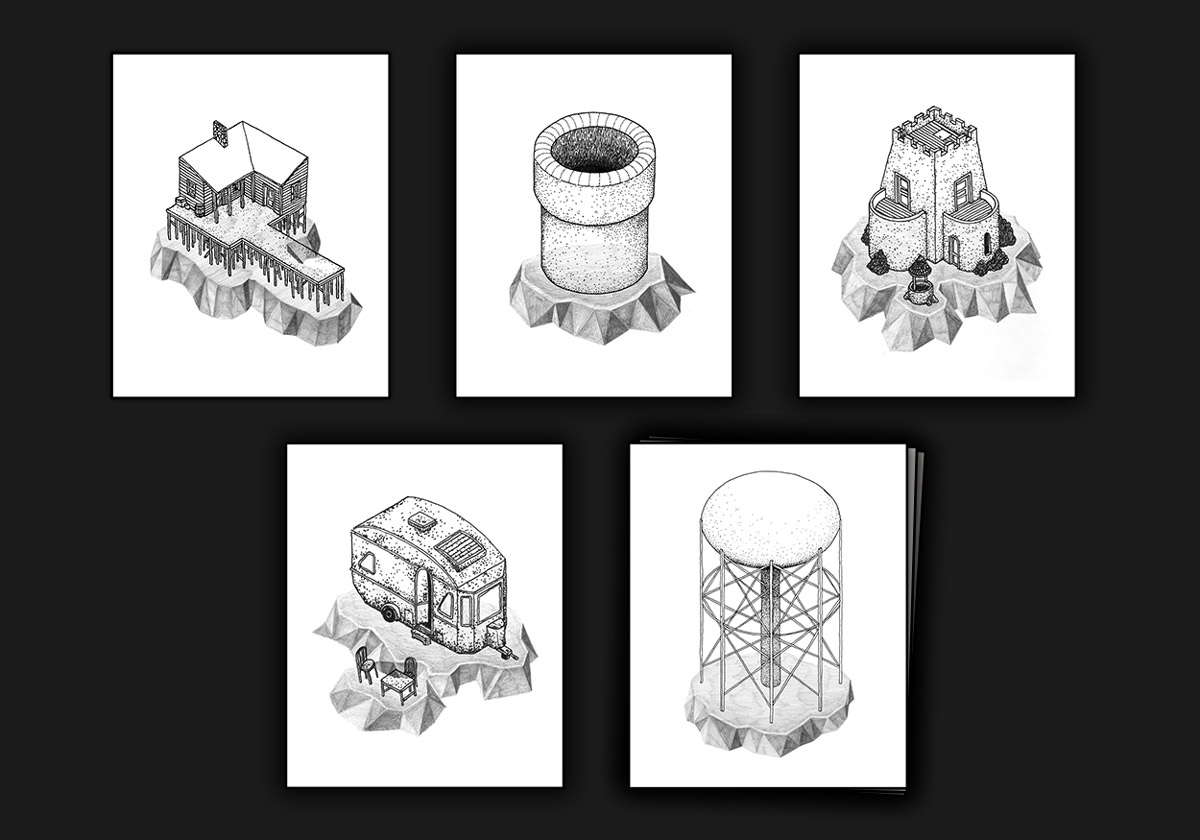 How does it work?
The adventure is experienced by one player and requires an iPad that will serve as a narrator. It will make appear animations on the game cards through an augmented reality application. Then, a piece of story corresponding to the card and randomly chosen will be told to the player, after which he'll have to make a choice.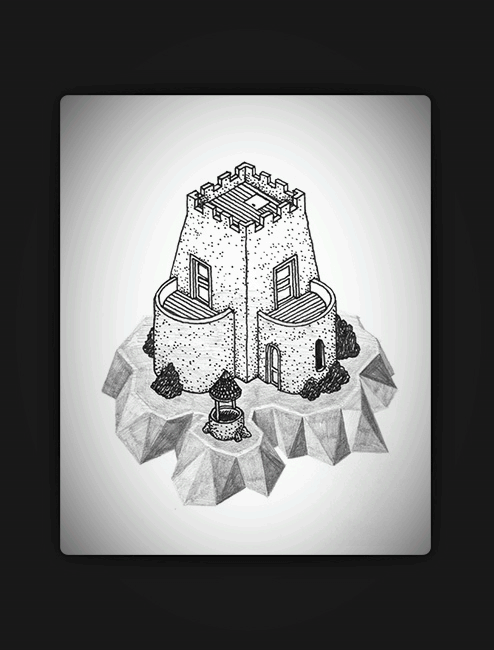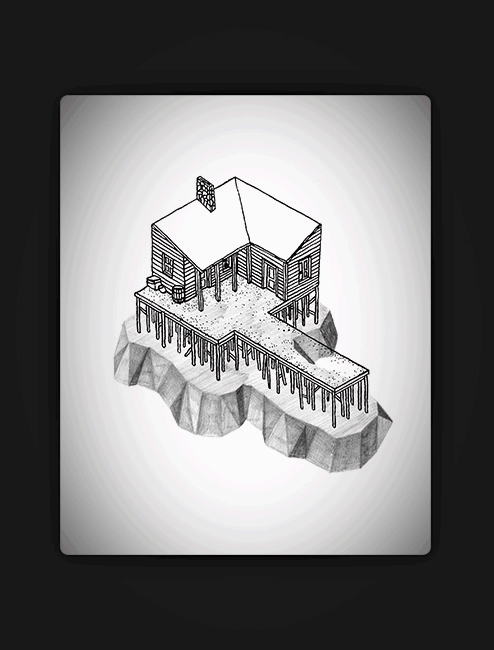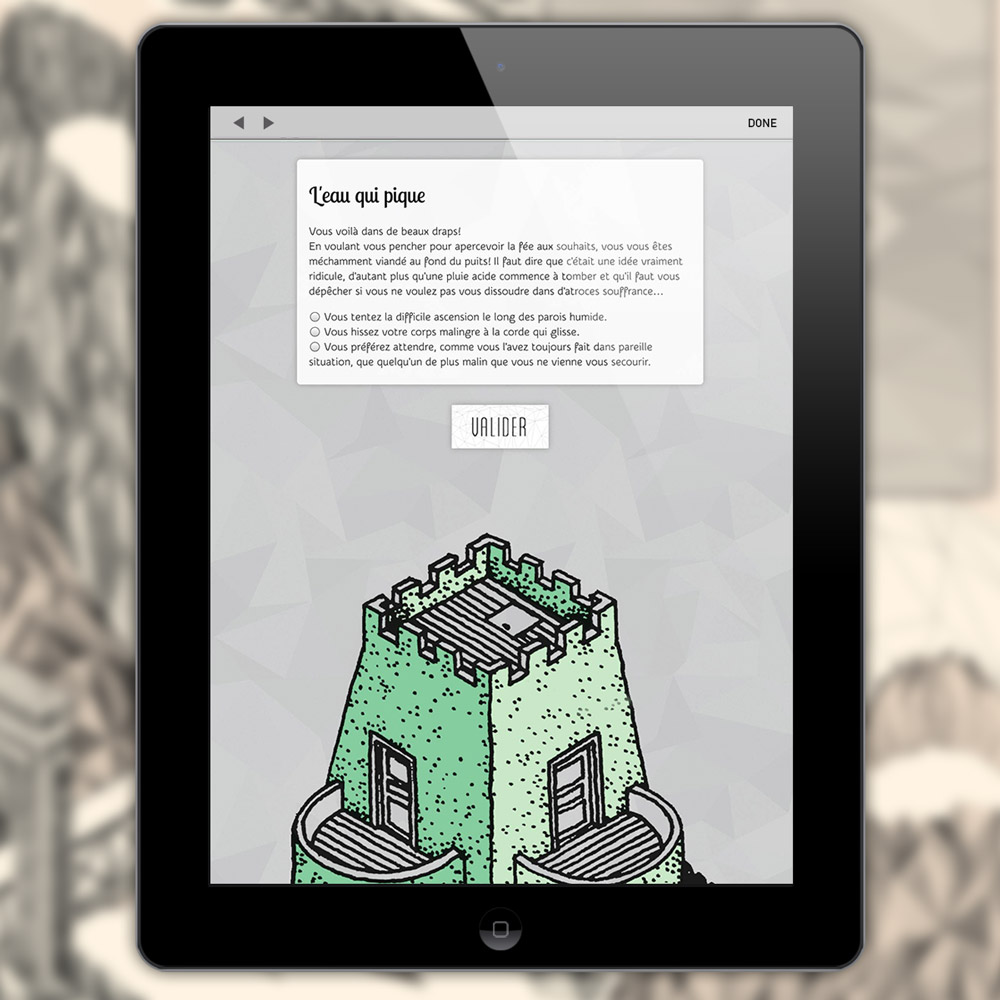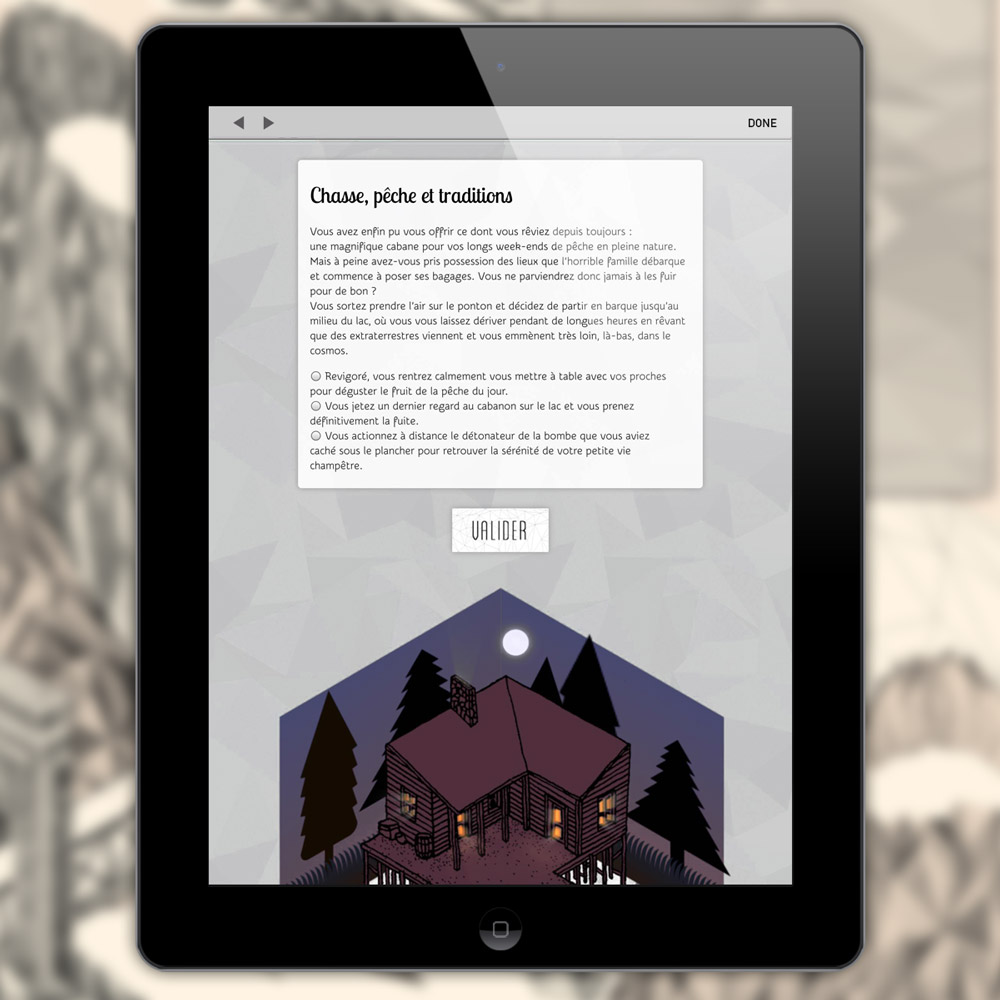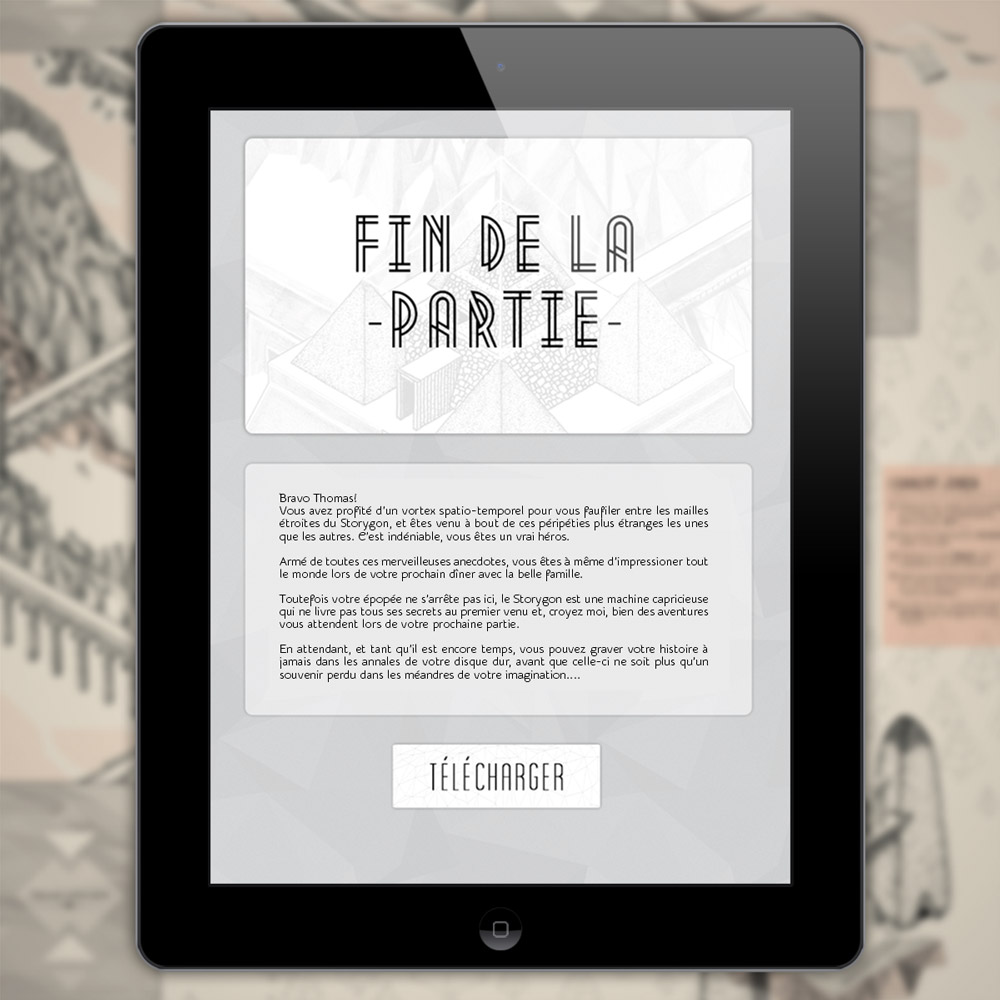 Keep Track of your Adventure
At the end of the game, scanning the « arrival » box will allow the player to download his story in digital format and thus keep a track of it, in order to share it and compare it with his friends.